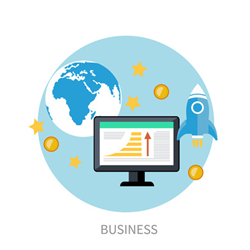 By the time companies plan a new product launch abroad, they typically have already gathered lots of content in their home market. Just as translating into multiple languages right away can be overwhelming, attempting to translate everything at once is a sure path to a costly failure. Here are a few suggestions on how to prioritize content while keeping cost under control:
1. Sales & Marketing
Any content that supports sales of the actual product is typically critical for success. Think website content, any marketing collateral, and campaigns needed to promote the product in question. The consideration should be how to capture interest that results from distributing translated content. After someone reads information on a website in French, they will feel like they can send an email with an inquiry in French.
2. Legal Content
This is the fine print and details customers need to understand so that a sale can be completed in compliance with any legal regulations in the target market. Agreements, contracts, disclaimers, forms and any other legal notices will fall into this category. Is the product regulated, like medical devices or pharmaceutical products? A proficient translation vendor should be able to help navigate the target regulatory environment as well.
3. Product Literature
Technical documentation, user manuals, instructions for use, packaging inserts and packaging itself all fall under product literature that needs to be translated for customers once business is secured. If the product is software, consider translating (localizing) user interface as well.
How to Minimize Risk:
Avoid falling into the trap of free online translation. There is only one chance at a good impression and free online translation engines typically do not help in that regard.
Check that product names do not have negative connotations in the target language.
Stay in control of core messaging. Avoid using "local" resources like distributors and/or bilingual employees. Rely on professionals who have built their careers in translation
Use one vendor for all languages to maximize consistency and savings.
Sometimes business owners wonder if they need to translate at all. The rest of the world seems to speak English, after all. The answer is, unmistakably, that translation should take place whenever possible. Even if someone speaks perfect English, they are psychologically much more likely to be attracted to a product/service if it is presented to them in their mother tongue. Plus, taking the extra step toward a customer and meeting them in the middle represents a valuable competitive advantage.
Source: http://www.prweb.com/